Selected content may be published early online during 2021.
The full journal will be published in mid-December.
Hard copies will be sent to members and subscribers in early 2022.
Celebrating Creativity in our Community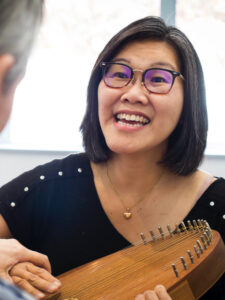 Enriched extensively by kupu Māori, the deeply autobiographical narratives recounted in these poems are often told in part, but hint at something far deeper, and sometimes ambiguous and unfathomable. This reminds me of Te Pō in Māori cosmology. … It also brings to mind similar spaces that inhabit Western understandings of music therapy, when we sit in the not knowing with those we work with, but trust in the process all the same. Read more…

Resource Review
Megan Spragg (2020) We Can Play: Resource Book and Album
Reviewer: Fiona Hearn
Published November 2021 (Early Online)

The collection provides fresh ideas for those needing new inspiration and encompasses a good range of musical styles and suggested goals. I hope that Megan Spragg continues to produce such high quality albums and resources for therapeutic and whānau use.
Read more…
Collaborating with the World Federation of Music Therapy 


 Daphne Rickson
Keywords: World Federation of Music Therapy; collaboration; international music therapy

Published October 2021 (Early Online)

… My final message is to connect, stay informed, contribute, participate, and make a difference.  … Please get involved if you can. WFMT members are part of a worldwide network of music therapy clinicians, educators, researchers, those in training as music therapists, and people who are interested in our profession. Read more….

Professional Practice & Research
"Today We Sing for a Different Future": Therapeutic Songwriting
in Early Stage Dementia in Spain, A Group Case Study
Alvaro Saura Moreno
Keywords: Songwriting; older people; early stage dementia; song parody; group case study
Published November 2021 (Early Online)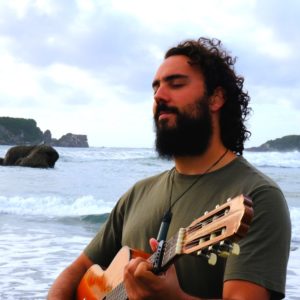 Cantando a la humanidad con cariño y amistad…
Singing to humanity with affection and friendship…
 Listening to their voices made me realise the importance of our work as music therapists.
Read more…

Leading Choirs and Singing Groups for Adults Living with Neurogenic Communication Difficulties: Semi-structured Interviews with Current
and Potential Facilitators in New Zealand
Alison Talmage & Suzanne Purdy
Keywords: Singing; choir; communication; neurorehabilitation; interview research
Published May 2021 (Early Online)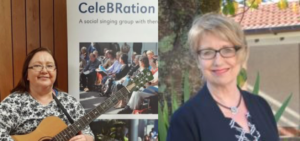 Based on the findings of this study, we recommend more detailed documentation of the current choir protocols, and feedback from practitioners and current choir members before developing an RCT … for mixed diagnosis neurological choirs. … Consideration needs to be given to how a manualised protocol can also allow for flexibility, such as improvisation or song choice.  Read more…
Elizabeth Langham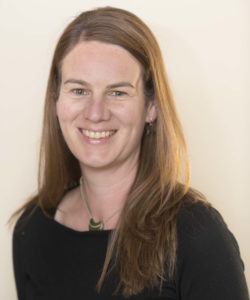 The winning article is being prepared for publication.
Further information about the Morva Croxson Prize.
Proceedings of the 2021 Music Therapy NZ Symposium
Linda Webb MNZM, Helen Dowthwaite & Alison Talmage
Published November 2021 (Early Online)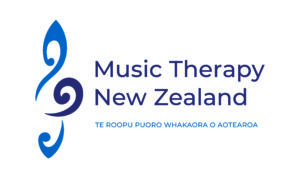 With a diverse range of professional presentations offered at our 2021 Music Therapy New Zealand Symposium, we are delighted to be presenting you with these Proceedings. In partnership with University of Canterbury  Arts, we felt extremely fortunate to have gathered together at the centre of arts activity in Christchurch, considering the challenging Covid environment we are living in. Read more…
Editor:                               Alison Talmage
Assistant Editor:            May Bee Choo Clulee

Te Reo Māori Adviser: 
Dr Vini Olsen-Reeder
(Ngā Pōtiki a Tamapahore)

Peer Reviewers (2021):
List published in December 
NZJMT Advisory Panel (2021):
Helen Dowthwaite (Council Chair)
Assoc Prof Sarah Hoskyns
Neil Jourdan (Chair, Registration Board)
Adjunct Prof Daphne Rickson
Dr Carolyn Shaw
Penny Warren
Morva Croxson Prize Judges
2020 (winning article published 2021):
Dr Jeanette Tamplin, Dr Vini Olsen-Reeder, Claire Molyneux
2021 (result announced early 2022):
Dr Elizabeth Coombes, Dr Vini Olsen-Reeder, Dr Opeloge Ah Sam