New Zealand Journal of Music Therapy 20 (2022)
The full issue of the journal will published online in mid-December. Selected content has been published early online.
A print edition will be sent to MThNZ members in January. For MThNZ membership options (RMTh, Student, Friend, Retired, and Corporate) click here .
Connect, Contribute, Collaborate
Alison Talmage & May Bee Choo Clulee 吳美珠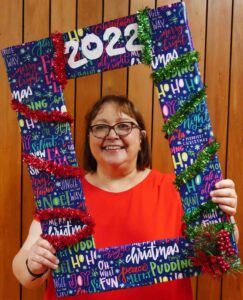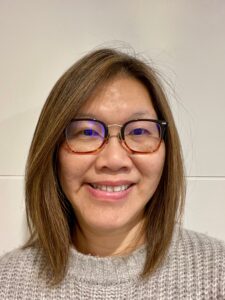 "… As editors, we seek to honour our role and duty as guardians of this journal. We do not do this alone. Thank you to all contributing authors, reviewers, advisers, proofreaders, and printer. In particular, we wish to thank the journal advisory panel and members of the wider community who contribute to the integrity of this journal…"
Download Editorial as pdf or docx.
Professional Practice & Research
These articles have each received anonymous reviews by two peer reviewers.

Kimi Choir: Developing an Augmentative
and Alternative Communication Choir
Hazel Barrett & Catriona McKenzie


Abstract: This article discusses the development of an Augmentative and Alternative Communication (AAC) choir at a specialist school. All student participants in the choir are non-verbal and use AAC to participate in the music-making, and this way of singing has been developed at the school by a transdisciplinary team including a music therapist and speech language therapist. The creation of the choir and a typical session is described, and relevant literature from other New Zealand therapeutic choirs and speech language therapy is considered. Thoughts on how the choir benefits participants are discussed, particularly through expression of creativity and musicality, opportunities to perform and development of personal voice and identity.
Download article as pdf or docx.
Editor: Alison Talmage

Playing their Song, Is it about Them or Me?
A Personal Reflection on my Music Therapy
Student Research Journey and Findings
Jenny Gordon & Sarah Hoskyns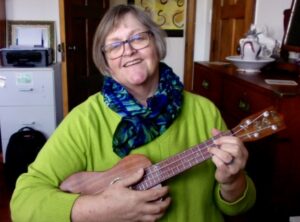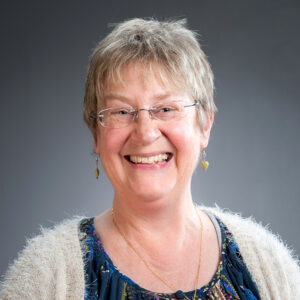 Abstract: This article discusses my (first author's) music therapy placement and research experiences as a postgraduate music therapy student, together with reflections from my current practice as a Registered Music Therapist in private practice. I outline my placement and research approach, and present two main themes from an action research study of my own developing practice with two singing groups for people living with neurological conditions, supported by carers and volunteers. The research question for the study explored what were the goals for individuals and groups, and how did I support the goals through my practice? I used thematic analysis to craft themes in response to the questions. The first theme, named as Gearing for Positivity, was concerned with my efforts to support the groups to feelings of positivity within the sessions through meeting their individual or group goals. The second illustrated theme was Managing my Skills and Vulnerabilities during my placement with the groups. Three further themes were Maintaining the Feel-Good Factor, Copyright, and Safety First. I offer reflections from my current perspective as a Registered Music Therapist. Finally, I offer some recommendations to myself, as a practitioner, and to other novice researchers and future music therapy students.
Download article as pdf or docx.
Editors: May Bee Choo Clulee 吳美珠 and Alison Talmage

Community Voices  articles receive an open review
Aphasia

Choirs

Go Global: Individual and Collaborative Journeys
Towards an Interprofessional Online Community of Practice


Alison Talmage, Ellen Bernstein-Ellis, & Bronwen Jones

Abstract: Aphasia Choirs Go Global is an international, Facebook group for directors and facilitators of choirs for stroke survivors with aphasia (loss of language after stroke or brain trauma) and others with neurogenic communication difficulties.  Efforts to contact aphasia choirs throughout the world, through online searches and a digital survey, have led to closer international connections and the development of an international, interprofessional community of practice. Our network has seen an increase in online activity during the COVID-19 pandemic, with Zoom meet-ups, presentations, and choir to choir connections. This article outlines the three authors' individual professional journeys as choir leaders in Aotearoa New Zealand, California, and Australia, together with reflections on the purpose, development, and activities of our international network.
Download article as pdf or docx.
Editor: May Bee Choo Clulee 吳美珠 .

Book Review:

Sociocultural Identities in Music Therapy (2021)


by Susan Hadley (Ed.) (Barcelona Publishers)
Reviewer: May Bee Choo Clulee 吳美珠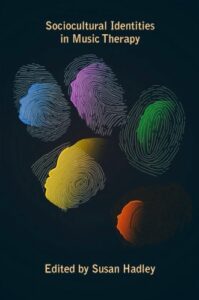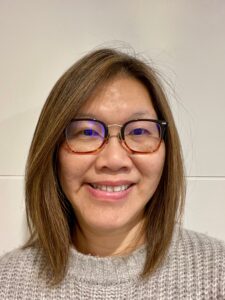 "… Hadley's latest book, Sociocultural Identities in Music Therapy, is a collection of intensely personal narratives. It invites us to critically reflect on how issues of cultural intersection impact music therapists' practice. This topic is of deep personal  interest to me, a Southeast Asian post-colonial music therapist living in Aotearoa New Zealand, seeking to reframe my practice to align with my lived experience and values. …"
Download book review as pdf or docx.

Book Review: Music Therapy and Autism Across the Lifespan:


A Spectrum of Approaches (2019)

by Henry Dunn, Elizabeth Coombes, Emma Maclean,
Helen Mottram & Josie Nugent (Eds.)(Jessica Kingsley Publishers)
Reviewer: Rachel Foxell

"Music Therapy and Autism Across the Lifespan: A Spectrum of Approaches offers a comprehensive picture of current trends in music therapy practice with neurodiverse people throughout the United Kingdom. […] Neurodiverse people and their whanau may find this book valuable as evidence of the benefits of music therapy for the neurodiverse community. However, it is primarily targeted at music therapists and professionals in health and education. I would recommend it to practitioners looking to explore collaborative and improvisational music therapy approaches with neurodiverse people in childhood and beyond."
Download book review as pdf or docx.
Theses and Publications Alert
Compiled by Alison Talmage & Helen Dowthwaite
NZJMT's annual celebration of completed PhD and Master's and publications by New Zealand Registered Music Therapists. This year we have also included a list of Music Therapy Week media broadcasts and publications, by RMThs and others, which will continue to be valuable as we raise awareness and advocate for music therapy in Aotearoa New Zealand.
Updated December 19th – download Alert as pdf or docx.

ISSN 1176-3264
ISSN 2744-63
Editor:                               Alison Talmage
Assistant Editor:            May Bee Choo Clulee 吳美珠
Image Accessibility Advisor:
Áine Kelly-Costello

NZJMT Advisory Panel (2022):
Helen Dowthwaite NZ RMTh, MThNZ Executive Officer
Nolan Hodgson (Ngāi Tūhoe, Ngāti Awa) NZ RMTh
Assoc Prof Sarah Hoskyns NZRMTh
Neil Jourdan NZ RMTh, Chair, Registration Board
Adjunct Prof Daphne Rickson NZ RMTh, MThNZ President Emeritus
Penny Warren NZ RMTh

Editorial Advisers (2022):
Megan Glass (Aotearoa New Zealand)
Jennifer Glover (Aotearoa New Zealand)
Emma Matthews (Aotearoa New Zealand)
Megan Spragg (Australia / Aotearoa New Zealand)
Corene Thaut (Canada)
Karen Twyford (Australia)
Kimberley Wade (Aotearoa New Zealand)
Penny Warren (Aotearoa New Zealand)
Disclaimer:
Statements of fact and opinion in articles published by NZJMT are those of the respective authors and contributors to the journal, and not those of NZJMT or Music Therapy New Zealand. Neither NZJMT nor MThNZ can accept legal responsibility or liability for errors or omissions that may be made. Readers should make their own evaluation of the appropriateness of any research and practice methods described.
Privacy Notice:
The journal is published in good faith. Inquiries (including take-down notices) should be sent to the Editor: nzjmt1@musictherapy.org.nz
or MThNZ Executive Officer:  info@musictherapy.org.nz