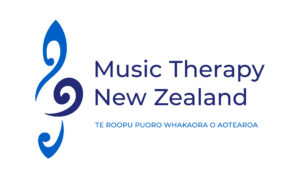 Music Therapy New Zealand (MThNZ) Council – new Council members sought
Tēnā koutou 
As a dynamic organisation, MThNZ continues to thrive and we are looking for new Council members with specific skills. We'd love to hear from you and invite you to send your governance CV to: president@musictherapy.org.nz
If you have questions you can contact the President at this email address or by texting 021 975530.  
The purpose of MThNZ is to champion potential and wellbeing through the professional use of Music Therapy. MThNZ is an incorporated society and a registered charity and as a membership organisation, advocates for the employment of NZ Registered Music Therapists and governs their ethical and professional standards of practice to enhance Hauora and Waiora of the people of Aotearoa New Zealand. 
We offer support for an increasing number and geographical spread of Registered Music Therapists working across a diverse range of New Zealand communities, foster high quality experiences for all music therapy clients, continue to develop our relationship with the Taonga Puoro community, and advance music therapy positions using evidence-based research.
We employ an Executive Officer who works 30 hours a week, a part time administrator, and our Registration Board employs a part time Registrar. We aim for a balance of music therapy practitioners and lay people on our eight-member Council. 
Having reviewed our governance skill mix and, in the context of the direction we want to take, we are looking for applicants who have experience with governance and strategic planning plus any one of the following skills for Council:
further capability and experience to support the embedding of MThNZ's approach to partnering with Māori that is commensurate with our role as a national organisation, and builds on the many good things already acknowledged as happening in this area;

business, financial, legal, government policy and networking skills and experience;

skills in the areas to oversee and grow membership and fundraising through bequests, donations, and applications to a variety of philanthropic trusts and other grant funding bodies including, government agencies.

 
Ngā mihi 
Linda Webb MNZM, President MThNZ