Adult: Mental Health, Disability, Palliative Care, Neurodisability, Medical/Surgical
I seek to enable emotional expression through music as a way of helping others.
I am passionate about using music to help people.
I have been working as a registered music therapist for over nine years and have carried out over 7500 hours of professional music therapy practice.  I have worked with people with special needs, mental health and Alzheimer's disease.
I also carry out music therapy research to study the use of music to help people. I'm also a professional musician, songwriter and music producer and I've released songs for children with special needs.

Castelino, A (2018). "From Singer-songwriter to Music Therapist." In "Tales from the Music Therapy Room" Molyneux, C (ed), Jessica Kingsley Publishers, London,UK.
Rickson,D; Castelino, A; Molyneux, C; Ridley, H; & Upjohn-Beatson, E. (2016). "What evidence? Designing a mixed methods study to investigate music therapy with children who have autism spectrum disorder (ASD), in New Zealand contexts." The Arts in Psychotherapy, 50, 119-125.
Rickson, D; Molyneux, C; Ridley, H; Castelino, A; & Upjohn-Beatson, E. (2015). "Music therapy with people who have Autism Spectrum Disorder – current practice in New Zealand." New Zealand Journal of Music Therapy, (13), 8-32.
Castelino, A. (2014) Invited Speaker: A 2 day workshop on the Use of Music by Medical Professionals, Thailand Music Therapy Association Annual Conference, Bangkok.
Castelino, A; Fisher, M; Hoskyns, S; Zeng, I; Waite, A. (2013) "The effect of group music therapy on anxiety, depression and quality of life in older adults with psychiatric disorders," Australian Psychiatry, 21.
Castelino, A. (2011) Music Therapy Mental Health Research – Dilemma's and Solutions, Performing and Inquiring: Celebrating Practice Based Research in Music Therapy and Related Professions, Wellington, New Zealand School of Music.
Castelino, A. (2011) Invited Speaker: Bop to the Beat – Music and the Brain, Annual Scientific Meeting, Australia & NZ Society of Geriatric Medicine, Auckland, New Zealand
Castelino, A (2011) Unlocking Potential in the Key of Music Therapy: Using Music Therapy to Meet Expanded Core Curriculum Goals, South Pacific Educators in Vision Impairment Conference 2011, Sydney, Australia
Castelino, A (2010) While My Guitar Gently Plays – A Workshop on the Use of the Guitar in Music Therapy, Music Therapy New Zealand Conference 2010, Christchurch
Castelino, A. (2008). "The Benefits and Clinical Applications of the Guitar in Music Therapy: A Literature Review," New Zealand Journal of Music Therapy, 6.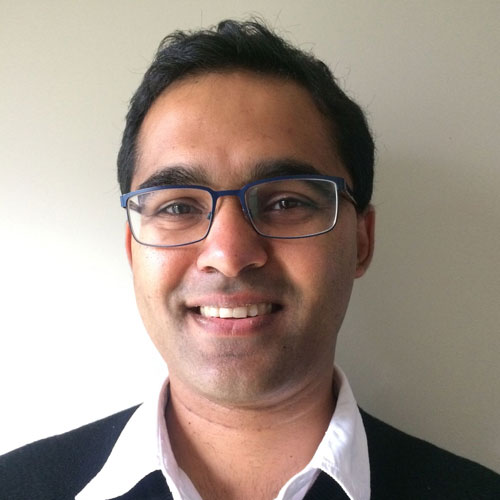 Masters in Music Therapy (1st Class Honours) (2009) New Zealand School of Music
Licentiate Teaching Diploma in Electric Guitar (2008) London College of Music
Bachelor of Mechanical Engineering (Honours) (2000) The University of Auckland, New Zealand
Registered Music Therapist (2009-ongoing) Music Therapy New Zealand Registration Board
Registered Guitar Tutor (2008-ongoing) Registry of Guitar Tutors, London College of Music
Full Member (2007-ongoing) Music Therapy New Zealand
Full Writer Member (2003-ongoing) Australasian Performing Rights Association
Full Member (2016-ongoing) New Zealand Screen Composers Guild
Full Member (2017-ongoing) New Zealand Kids Music Collective