'Please Believe' - Becky's Music Therapy
A big THANK YOU to the following people:
Graeme Perkins for the use of the song 'It's Our Time'.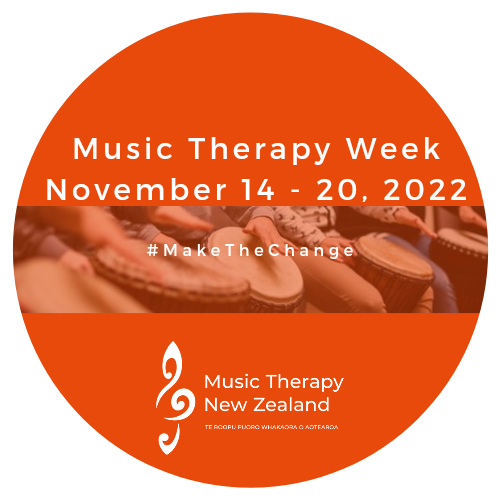 Celebrating the hard work of Aotearoa's Music Therapists from November 14 – 20, this year is running slightly differently to previous weeks. This year's theme is Make the Change, with MThNZ wanting to bring awareness to what music therapy is and why more people should choose it as a career. Music therapy is a growing profession with a significant demand for more therapists in Aotearoa, especially in regional and suburban areas. Our Make the Change theme hopes to inspire more people to explore the potential of music therapy as a viable and fulfilling profession.
Kim Wade on RU 98.5FM Christchurch
Kim Wade RDU 98.5FM

00:00
Kim Wade on The Breeze FM
Kim Wadre: The Breeze

00:00
Below you can find downloadable images and resources you can use and share over the course of Music Therapy Week