Supervisor
Director of Southern Music Therapy
Kimberley Wade is the founder and owner of Southern Music Therapy (SMT), a specialised Music Therapy service in Canterbury. She has 12 years' experience as a Music Therapist, and over 9 years' experience running a business. Kimberley has been supervising Music Therapists working within practice for 9 years, as well mentoring other allied health students that attend rehabilitation facilities.
Southern Music Therapy is dedicated in providing a quality Music Therapy service where they match the therapist to the client where possible. They provide individual, group, consultative and workshop sessions in Canterbury and beyond.
Kimberley has a background in psychology and has worked as a RMT for almost 10 years. Kimberley predominately works with clients who have either rehabilitation, or long term neurological conditions. She uses a person-centred approach, drawing on neurological and psychodynamic frameworks.
Kimberley has a particular interest in vocal work, and enjoys helping people 'find their voice'. She is also the leader of the Cantabrainers Choir, in Christchurch, which is a choir for people with neurological issues.

"Kimberley Wade started music therapy with my mother late May 2012. Mum was very opposed to such therapy even though she had very limited vocabulary since sustaining a stroke back in March 2011. Mum has severe Aphasia and Severe Apraxia and was very self-conscious of this when people she was unfamiliar with were around. With a great deal of patience, enthusiasm and encouragement Kimberley showed, Mum slowly let Kimberley into her world. Mum as well as the rest of the family are grateful to Kimberley for the time she has spent with Mum coupled with the amazing improvements Mum has made with Music, Therapy as communicating verbally has become a lot easier and clearer for all concerned. It now has got to the stage in Mum's rehabilitation that Kimberley's Music Therapy is Mum's highlight of the week." – A son of a 60 yr old woman who had recently had a stroke.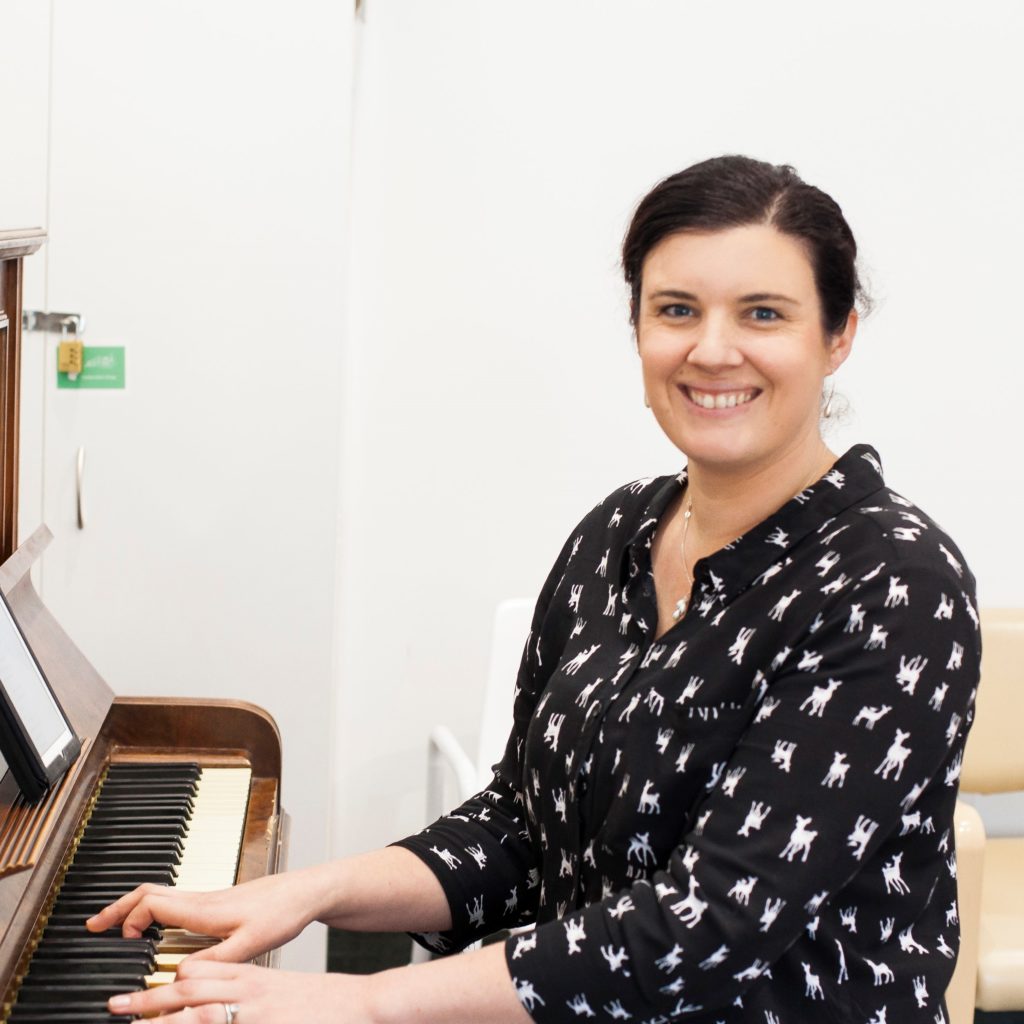 Bachelor Arts (Psychology)
ATCL (voice)
Masters Music Therapy