I am currently working across the lifespan, i.e., with toddlers, primary and secondary school students, special education and diverse learning needs, neurological conditions, aged care – residential, hospital and special care units. I also have experience in hospital pediatrics and end-of-life care.
Colette is a member of MThNZ and is a New Zealand registered music therapist. She is also the music therapy co-ordinator for the Nelson Centre of Musical Arts (NCMA), and works collaboratively with other Nelson music therapists through the Nelson Tasman Music Therapy Collective (NTMTC). She leads the NelSONG Neurological choir which is held at NCMA on Wednesday mornings.
Colette was schooled in Nelson and returned home in 2020 after studying, performing, and working in other centers around New Zealand. She brings her open and warm personality – along with her experience as a community musician – to her music therapy work. She enjoys building connections, rapport, and relationships with her clients. Her aim is to create a safe space where people can connect through musical activities aimed to encourage self-expression, healing and personal growth. Colette studied jazz vocals but also dabbles in other instruments such as rhythm guitar, basic piano, harmonica, sansula and kalimba, plus enjoys tapping out rhythms on a bucket.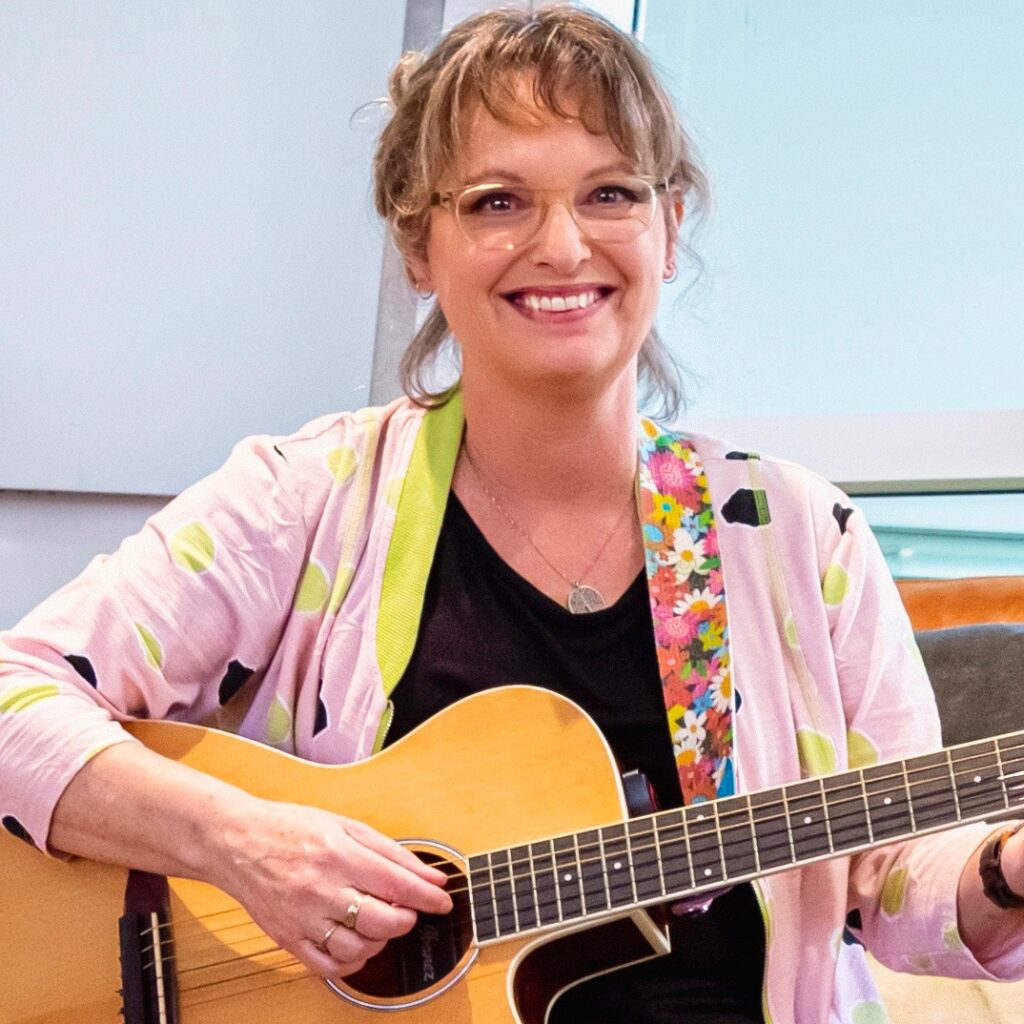 2014 – Christchurch (Ara) – BMusArts ; 2020 – Master of Music Therapy – Wellington (VUW); 2021 – Registered Music Therapist (provisional)