The New Zealand Journal of Music Therapy (NZJMT) is an annual, online, open access journal  for music therapists, students, and allied professionals interested in music therapy. A print edition is also provided for MThNZ members, and the journal is available via the EBSCO, RILM and Informit databases.
The purpose of NZJMT is to extend the knowledge and understanding of music therapists and other readers, and to raise awareness of music therapy and related approaches in the wider professional community.
NZJMT publishes only original material, except where reprint rights have been sought for an article of particular relevance to New Zealand practice. 

The preferred submission date for journal articles is April 1st, for potential publication in December. Alternative dates are negotiated on a case by case basis: please contact the Editor.
NZJMT also publishes book / resource reviews, and welcomes approaches from potential reviewers and complimentary review copies from authors / publishers. The Assistant Editor will negotiate submission dates.
The NZJMT Handbook provides guidelines for both contributors and reviewers, to ensure a transparent process. Please ensure that you refer to the current edition of the Handbook. (This is currently under review – please check back soon for updated guidelines.)
Note, referencing should follow the APA 7th edition.
Please include a Submission Cover Sheet.
As a peer reviewed scholarly journal, NZJMT  sends all research articles and most practice/theoretical articles for formal review two or three anonymous peer reviewers. Our "Community Voices" section welcomes less formal practice-based articles that may be submitted for open review. (Please see the 2019 and 2020 issues for examples.)
A pool of local and international reviewers, who have expertise in music therapy or related fields, provide feedback for authors and the editorial team, including recommendations to revise, publish or decline articles.The editorial team will support authors through the review, revision, and publication process. Expressions of interest in becoming a reviewer should be addressed to the Editor. Resources and support are available for novice reviewers with appropriate professional expertise.
Book and resource reviews may proposed by potential reviews or commissioned by the editorial team. Inquiries should be addressed to the Editor or Assistant Editor.
Please address submissions and general correspondence to Alison Talmage RMTh, Editor, and book review correspondence to May Clulee RMTh, Assistant Editor. General inquiries may also be sent to the MThNZ Executive Officer.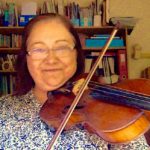 Editorial team: Alison Talmage and May Bee Choo Clulee
Morva Croxson Prize for Emergent Writers
In honour of a significant pioneer of Music Therapy in New Zealand, Morva Croxson, we invite postgraduate music therapy students and early career music therapists (within three years of course completion, to submit an essay of 3500-5000 words on a topic of relevance to the contemporary NZ music therapy profession.
Closing date December 1st.
Congratulations to Master of Music Therapy student, Liz Langham, who has won the 2020 Morva Croxson Prize for her essay, "Reflections on the role of taonga puoro in the journey of an emerging Pākehā Music Therapist in Aotearoa New Zealand."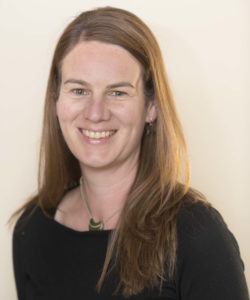 Liz is a part-time second year MMusTher student at Te Herenga Waka – Victoria University of Wellington, NZSM – Te Kōkī. Her prize includes a cash award, a year's free membership of Music Therapy NZ and editorial support to publish the winning article in the NZJMT.
Past Morva Croxson Prize Winners
2017 (articles published 2018)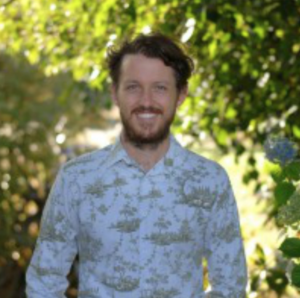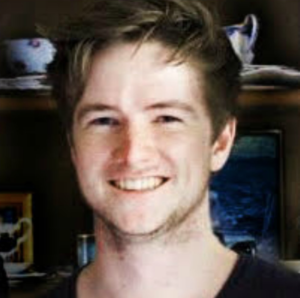 Nolan Hodgson, Olly Lowery
2019 (articles published 2020)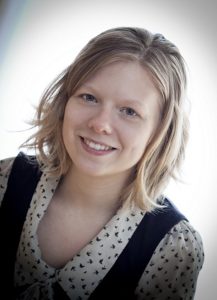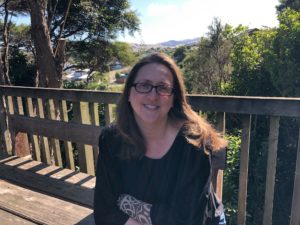 Hazel Barrett, Emily Langlois Hunt
2021 Competition
Closing date: December 1st 2021.
Note, competition guidelines are being revised and will be uploaded soon.
Download an entry form.
Inquiries: editormthnz@gmail.com

We are proud to announce our 2021 panel of judges: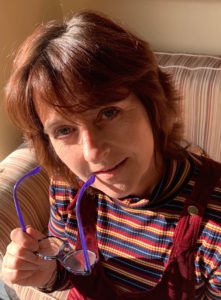 Dr Elizabeth Coombes
Music Therapy Course Leader, University of South Wales, UK
Dr Vini Olsen-Reeder
Ngā Pōtiki a Tamapahore),
Te Herenga Waka – Victoria University of Wellington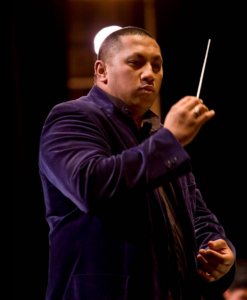 Dr Opeloge Ah Sam
Composer, conductor, music director, music educator; HoD Abundant Life School, Kaitaia
Special thanks to our past competition judges:


Dr Vini Olsen Reeder (2017- )
(Ngā Pōtiki a Tamapahore)
Te Kaua a Māui – School of Māori Studies, Te Herenga Waka – Victoria University of Wellington)

Claire Molyneux
(2017, 2019, 2020)
NZ RMTh (Anglia Ruskin University)

Emeritus Professor Denise Grocke (2017)
(University of Melbourne)

Prof Katrina McFerran (2019)
(University of Melbourne)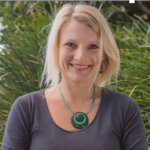 Dr Jeanette Tamplin (2020)
(University of Melbourne)
 Ngā mihi nui ki a koutou katoa.