COVID-19 Protection Framework
From December 3rd, the new Covid-19 Protection Framework comes into play. 
There are two primary issues for music therapists. 
The impact of mandatory vaccination requirements for different workplaces.
The use of Vaccine Passes in the work context.
The New Zealand Government has mandated workers in the health and disability sector, education sector and corrections to be fully vaccinated. 
Health Sector
This applies to:
Health practitioners under the HPCA Act
Workers who work in close proximity to health practitioners providing services to members of the public
Workers employed or engaged by certified providers such as facilities providing hospital care, rest home care, residential disability care or fertility services
Care and support workers employed or engaged to carry out work that includes going to the home or place of residence of another person to provide care and support services funded by the Ministry of Health, a DHB or ACC.
Corrections
This applies to:
All staff who work in prisons and people contracted to provide services in prisons.
Education Sector:
This applies to
Any person over the age of 12 who carries out work at or for an education service who has contact with children or students while carrying out the work
Anyone who will be present at the education service at a time when children or students are also present. This includes early childhood education and care centres, home based early education/care, hospital-based education and care services.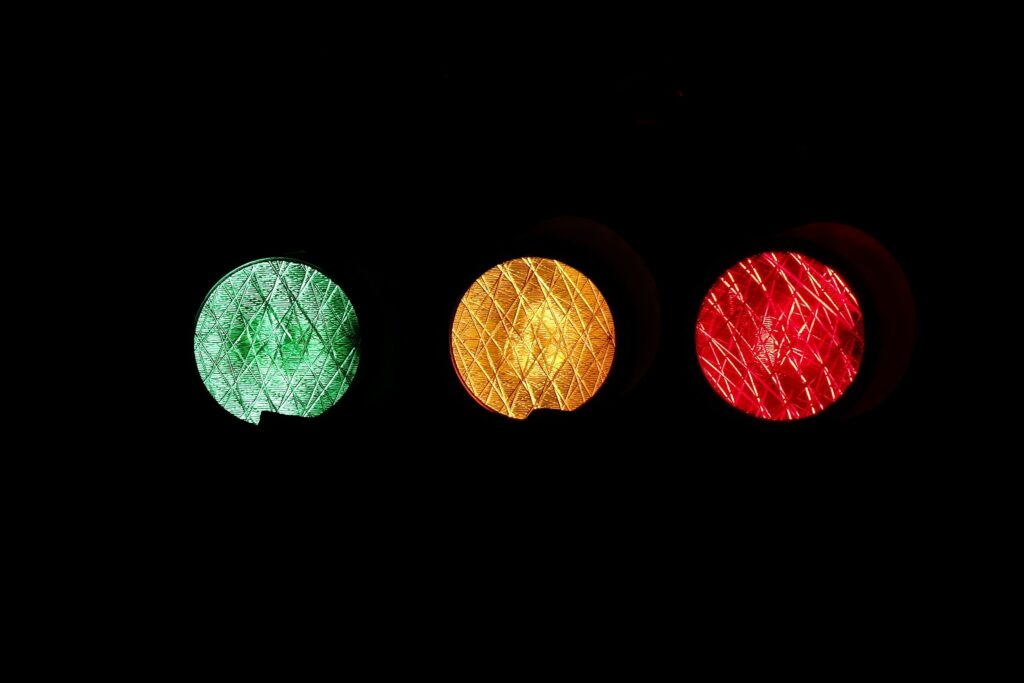 More generally, instructions for close proximity businesses are laid out in the Traffic Light system, as outlined as follows:
Traffic Light Level
My Vaccine Pass IS used
My Vaccine Pass is NOT used
RED

Your business can operate with public health requirements in place.

Face coverings are encouraged for customers, and required for workers.

You must sight all customers' My Vaccine Passes, and it is strongly recommended you verify.

Your business cannot operate.

ORANGE

Your business can operate.

Face coverings are encouraged.

You must sight all customers' My Vaccine Passes, and it is strongly recommended you verify.
Your business cannot operate.
GREEN

Your business can operate.

You must sight all customers' My Vaccine Passes, and it is strongly recommended you verify.
Your business can operate with face coverings for staff and 1m distancing between customers.
When using Vaccine Passes
Businesses must display posters advertising if they require people entering to have a My Vaccine Pass
Children under the age of 12 years and three months do not need to provide a vaccine pass, but they do count towards capacity limits. Businesses should exercise judgement when requesting vaccine passes from children, as they may find it hard to prove their age.
If My Vaccine Pass is in place, it should clearly signal that customers and staff will have to be vaccinated.
My Vaccine Pass is to be checked when people enter premises – for example, at the door, or as a customer is seated. Photo ID may be requested alongside checking the pass.
Businesses and services may switch between operating under vaccinated and unvaccinated settings. There must be a clear process in place, such as well-ventilated rooms and high-touch, surfaces cleaned between cohorts. Settings must be made clear to all involved (staff and attendees) and signage displayed to indicate if My Vaccine Pass is required.
Music Therapy NZ, and specifically the Registration Board as a regulatory body, has no official stance regarding the need for vaccinations mandated by the government, an employer or other body.  However, Registered Music Therapists are required to adhere to our professional Code of Ethics and Standards of Practice in order to retain their registration and practicing certification.
The Code of Ethics states:
RESPONSIBILITIES TO CLIENTS   
The music therapist shall:
always act in the best interests of the client to promote well-being and protect the client's legal rights; in particular, the client has the right to information, physical, psychological and cultural safety, dignity, res pect, protection, self-advocacy, privacy, confidentiality, and informed decision-making free from coercion;
observe all New Zealand legislation relevant to the client and workplace, including but not limited to human rights, health and disability rights, privacy, and health and safety;
ensure the interests and welfare of the client are paramount. The decision to offer music therapy should be made on the basis of the appropriateness of this modality for that client. 
Covid-19 continues to impact us all with extra administrative tasks and stresses, often with a continued desire to return to pre-Covid normality.  MThNZ hopes each music therapist will be able to find a way to adapt to the changes and challenges ahead.