Written by Grace Wyatt and Illustrated by Michelle Peat

Finding Grandpa's Song is a book designed to help children (aged 7-10 years old) understand dementia and the role music  can play in the lives of people living with dementia. It includes a useful Fact File & Tool Kit at the back of the book to guide readers.
The main character, Ruby, is an only child who notices the positive effects of music on her Grandpa's ability to function when he comes to live with them. She is observant and works out ways to make his life easier. In doing so, she learns about herself, music and dementia in a positive way. 
These books were very generously donated to Music Therapy New Zealand by the Music Moves Me Trust. 
The Music Moves Me Trust, a Waikato-based charitable organisation has provided music and music therapy for people living with dementia. All proceeds of this book will go towards Music Therapy New Zealand for specific projects relating to Music Therapy and Dementia care.
The Finding Grandpa's Song comes with an extensive Teacher's Units downloadable  document.
This integrated unit covers four curriculum areas and has many Learning Experiences, Achievement Objectives and Specific Learning Objectives.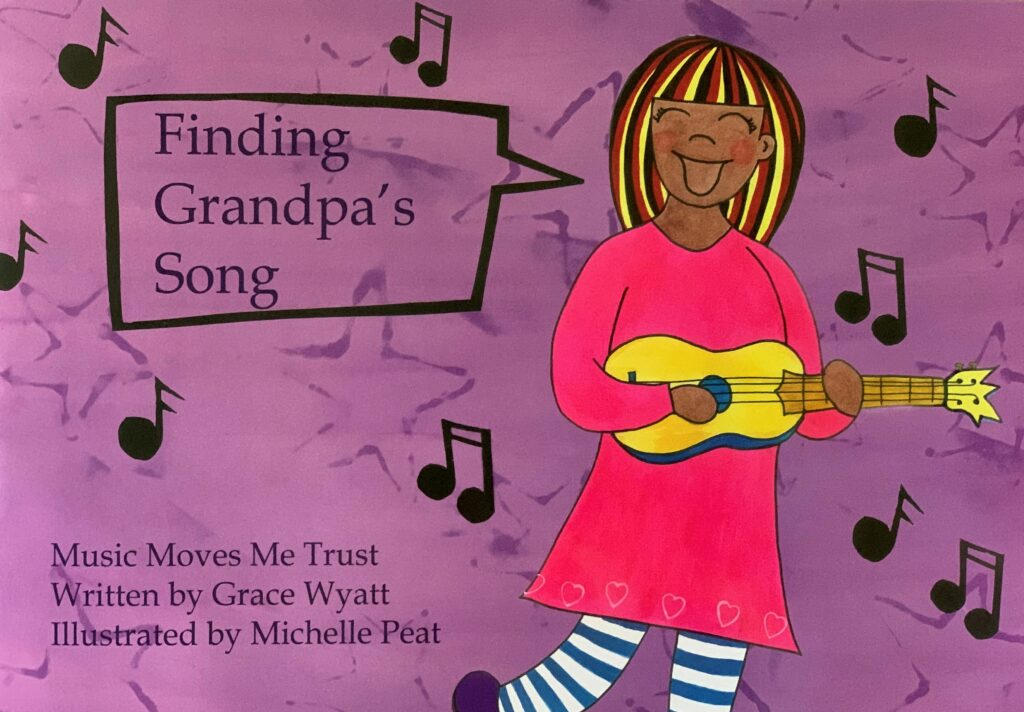 NZ $10
*Includes Postage and Packaging