Olly Lowery is a Registered Music Therapist Specialising in:
Adult, Preschool Children, Primary & Intermediate Children and Adolescent
Intellectual & Physical Disability, Mental Health and Neurodisability
Autistic Spectrum Disorder, Challenging Behaviour, Communication Disorders, Sensory Impairment
Music therapy was my natural path after working as a support worker and studying music. I love connecting with people through music and supporting them however they need it.
I got into music therapy following a diverse pathway involving ski instructing with the Special Olympics, studying jazz guitar performance, working as a community support worker for adults with intellectual disabilities, volunteering at the Raukatauri Music Therapy Centre, and finally studying for my Master of Music Therapy degree in which I received First-Class Honours.
My research explored the ways in which goals can be used for young people with autism spectrum disorder. I have worked with the Raukatauri Music Therapy Centre since my student placement in 2015, and run two outreach programmes in Orewa and Otara. I have also worked in several schools around Auckland and contribute to the New Zealand Journal of Music Therapy.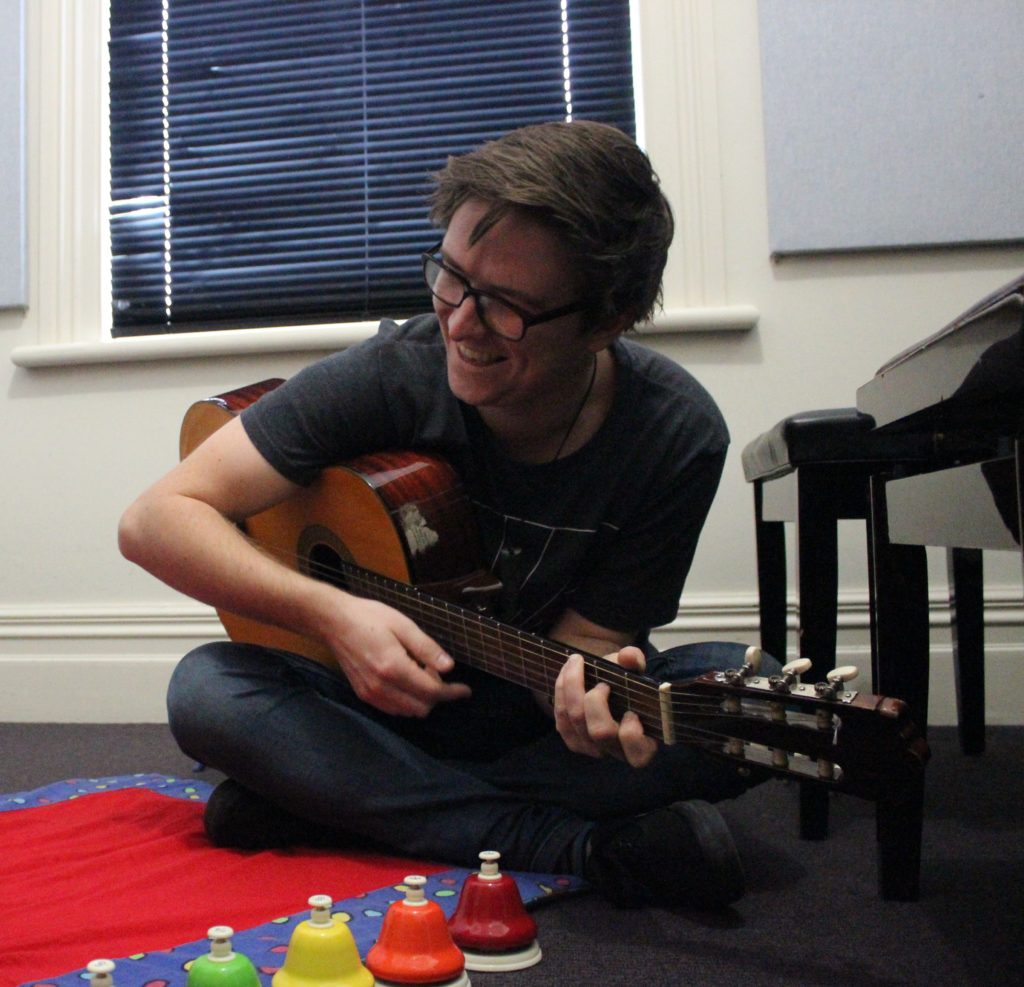 Bachelor Music, Te Kōkī New Zealand School of Music, Massey University & Victoria University of Wellington, 2013
Master Music Therapy (Honours), Te Kōkī New Zealand School of Music, Massey University & Victoria University of Wellington, 2015