Primary and Intermediate Children: Intellectual Disability, Autistic Spectrum Disorder
Adult: Intellectual Disability
Elderly: Aged Care
As an ex teacher seeking an 'encore' career I was able to combine my love of people with my love of music by training in this area. In private practice now, I love the flexibility for lifestyle this offers me. I love seeing people have positive meaningful experiences and 'surprising themselves' within the musical relationship.

My family have been thrilled with Liz's music therapy and her regular reporting. Mum has dementia however I have noticed improvements in her cognitive functioning since she started her sessions with Liz. I know Mum enjoys her music sessions. I have no hesitation in recommending Liz – she has been a huge support in the care of my mother.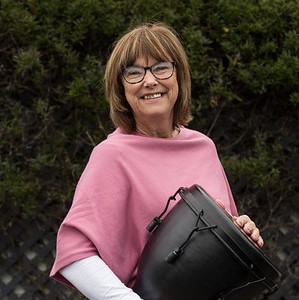 Masters Music Therapy, 2015
Bachelor Education, 2000
Diploma Teaching, 1985