New Zealand Journal of Music Therapy (2021, Early online)
by Alison Talmage & Suzanne Purdy.
Thanks to Assistant Editor May Bee Choo Clulee for managing the review process.
Keywords: Singing; choir; communication; neurorehabilitation; interview research.
Abstract
Community singing offers an enjoyable form of social engagement and has also been applied in therapeutic contexts for people with a range of health needs. Internationally and in New Zealand, practitioners and researchers have shown considerable interest in the potential of singing to support people with communication difficulties resulting from a range of acquired neurological conditions. The terminology and approaches of aphasia choirs, Parkinson's choirs, and dementia (or memory) choirs are well established internationally. However, in New Zealand many choirs are not diagnosis-specific, but cater for people with a range of conditions, and are often described as neurological choirs. Neurological choir protocols are often termed choral singing therapy, although the practices of individual choirs vary. This research aimed to analyse interview data collected from current and potential leaders of choirs and singing groups for people with communication difficulties. Participants were registered music therapists, speech-language therapists and community musicians who facilitated neurological choirs or were interested in doing so, and other representatives of organisations providing or considering choral singing therapy. The purpose was to gauge the availability, interest and training needs of facilitators for future research, such as a multi-site randomised controlled trial. Thirty-three participants took part in individual or (when requested by participants who worked together) small group interviews, either in person or via Skype. Interviews were transcribed by the interviewer and sent to interviewees for participant checking. As the research aimed to answer specific questions, thematic analysis of the interview transcripts predominantly used deductive coding, based on the themes of the interview questions. Many participants expressed interest in future research opportunities, but current practitioners' investment in existing approaches, including co-facilitation, highlighted the need for further exploration of current practice before considering a trial requiring facilitator training and protocol fidelity.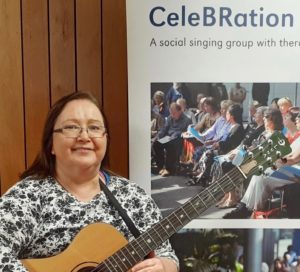 Alison Talmage
MMusTher (Hons), MEd, PGCertHealSc (Adv Psychotherapy Practice), PGCertHealSc (Clinical Supervision), BA (Hons), NZ RMTh
Centre for Brain Research, The University of Auckland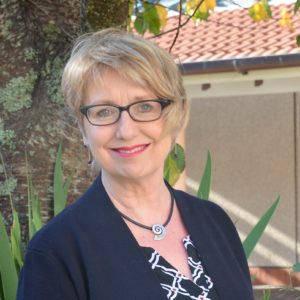 Suzanne C. Purdy
PhD, MSc(Hons), DipAud, MNZAS, FAAA, ASHA & NZSTA Associate
School of Psychology and Centre for Brain Research, The University of Auckland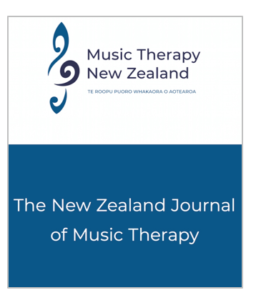 NZJMT
is an online, open access, scholarly publication for music therapists, students, allied professionals, and everyone interested in music therapy. (A print edition is published annually in December for MThNZ members.)